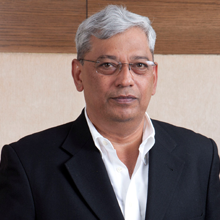 An engineer by profession, Tahir Jawaid has over 31 years of vast experience and expertise in Power, Fertilizer & Petrochemical Sectors.
Currently, he is also working as the Chief Executive Officer at HPSL, which is a subsidiary of The Hub Power Company Limited (HUBCO). Previously, he was associated with HUBCO as Senior Vice President (Corporate Services & New Venture), to develop Projects based on imported & local Coal. Before joining Hubco he was the Senior Vice President, Human Resources and Public Affairs of Engro Corporation Limited.
He also worked in the United States in various capacities for system and design engineering companies. During his professional career, he held key roles in Management of HR, Planning, Materials Warehouse Management and Maintenance Management Systems.
Mr. Jawaid obtained MS in Industrial Engineering from the University of Houston, USA, and BS in Mechanical Engineering from the University of Engineering & Technology, Pakistan.